Air Conditioning Thousand Oaks
Air Conditioning Thousand Oaks is a full service residential and commercial, air conditioning and heating company, including all major appliances. Since it's founding the company has grown into a full service dealership offering not only installation, but also service & repair, planned preventive maintenance, engineering, design & build installations and many other capabilities to handle a wide range of residential and commercial heating and air conditioning projects.
Air Conditioning Thousand Oaks repair and maintenance does the repair and has highly competent and experienced field supervisors who, although you may never see, provide valuable backup to the technician. So, should a second opinion ever be required about a technical question, you don't have to worry because the technician has highly qualified expertise to bring to each call.
At Air Conditioning Thousand Oaks, the customer always comes first. We've earned a premier reputation by tailoring systems specifically to each customer's needs. Our team of licensed, factory trained heating and air conditioning experts study your project and expectations carefully, then design and install the perfect heating or cooling system for you.
100% Satisfaction Guaranteed!

If the client isn't satisfied our job isn't done, and we leave no job unfinished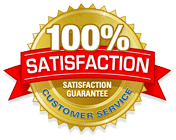 (805) 409-0941