Commercial Air Conditioning Services Thousand Oaks
Air Conditioning Thousand Oaks provides all the heating, air conditioning, ventilation needs for large commerial and industrial buildings.
You want to find an experienced and professional company that will come repair your unit quickly when a problem occurs. You want a company that keeps some spare parts on hand or that can get them quickly so that they can repair your unit as soon as possible. Sometimes when a commercial unit stops working, it only needs to be cleaned, but sometimes the problem is more serious. You need to find a company that can handle it all!
You also want a company that will maintain your unit instead of just repairing it when something breaks. A good air conditioning service will send a technician to your business to inspect your air conditioning every once in a while. This is one of the best ways to avoid problems because the technician can fix things before unit stops working.
A company that has a lot of experience will often do better work than a company with less experience. Also, you want to make sure that you find a company that has experience with commercial air conditioning repair, which is often more complex than repairing smaller units. One of the best ways to determine which company is right for you is to look them up and call them. The companies that take the time to tell you about their business and their policies are often your best bet. If someone does not have the time for you because you aren't a paying customer yet, then they probably won't treat you very well in the future. When you are looking for someone to do your commercial air conditioning repair, you want someone who treats you and your business professionally.
We repair, service, maintain, and install large rooftop package units, chillers, boilers, split-systems and water towers (servicing all makes and models). We also handle and fix controls, which are scheduled to regulate the air temperature in separate zones of your building. Maintaining a comfortable temperature at your facility is a necessity, especially during the hot summer months of California. If your building isn't cooling, our experienced qualified commercial technicians from Air Conditioning Thousand Oaks can fix your systems problem.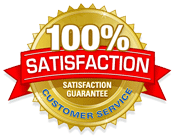 (805) 409-0941
Air Conditioning Thousand Oaks
Telephone: (805) 409-0941
Free Estimate
4.8 stars - based on 69 reviews