Our Services
Choose Air Conditioning Thousand Oaks when it comes to air conditioning service, Air Conditioning Thousand Oaks is one dominant name amongst all other. Air Conditioning Thousand Oaks provides a wide range of air conditioning services which include air conditioning maintenance, repair, installation and emergency services.
Air Conditioning Installation
One important factor for a well air conditioned homes and workplace is proper AC installation. This is necessary in order to get maximum satisfaction from your air conditioning systems. Our air conditioning systems installation teams who are well experienced in the field of AC installation first perform a survey on the structure and space of the building and then decide on how to carry on with the installation. This ensures long-term satisfaction from your air conditioning system.
Air Conditioning Maintenance
Main reason for untimely breakdown of air conditioning systems is due to lack of proper maintenance. Proper maintenance is necessary in order to keep air conditioner fit and fine at all times. AC maintenance includes cleaning air filters, cleaning air ducts, cleaning AC coils, lubricating fan and motor axles and bearings and removing of any obstacle from air passage. Air Conditioning Thousand Oaks offers unending maintenance plans to the customers including one time or occasional air conditioning maintenance or routine air conditioning maintenance. All maintenance services are reasonable and are carried out by our approved and experienced AC technicians.
Air Conditioning Repair
Among all air conditioning service Thousand Oaks, one of the most demanding services is air conditioning repair. This is required when maintenance and troubleshooting doesn't fix your air conditioning problem. Our Air Conditioning engineers in Thousand Oaks are all adept to repairing all types of AC problems and they are renowned for the same.
Air Conditioning Emergency Services
Apart from our unlimited high-end quality air conditioning services, we also provide emergency air conditioning services. We include this in our services because we understand your air conditioning needs even at odd hours. You can avail our emergency services when your system breaks down unexpectedly and you don't have to wait for an appropriate time for calling air conditioning experts.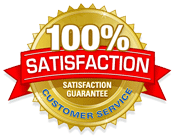 (805) 409-0941
Air Conditioning Thousand Oaks
Telephone: (805) 409-0941
Free Estimate
4.8 stars - based on 69 reviews